Our ultimate goal in conservation framing is to frame your pieces in the manner that protects and preserves the value of your artwork over the years. We have framed thousands of pieces of art from different materials and we believe that every valuable piece of art requires individual attention and consideration to determine the best and most appropriate frame, matting, mounting, glazing within your budget to create a safe and protective environment.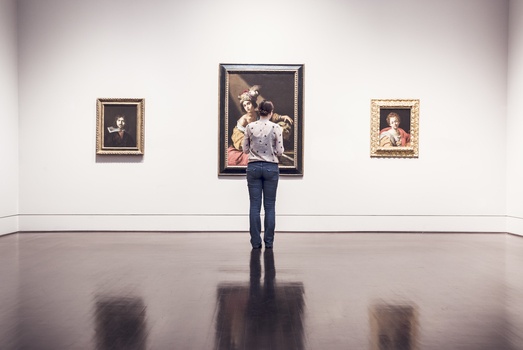 Preservation Guidelines for Matting and Framing
Preservation matting and framing is the appropriate way to display the beauty and interest of an object, while prolonging its life by securing the object in a mechanically and chemically stable environment. It minimizes the problems caused by deterioration of the components of the object itself and other problems introduced by environmental factors such as air pollution, heat, light, and humidity.
When choosing a frame shop, make sure they, as well as yourself, are educated in the field of Preservation, as it is constantly evolving.
The most basic guidelines are that the mat/mounting board be made of cotton rag or purified wood pulp. It should be pH neutral (pH 7) or slightly alkaline (pH 8.5). Color board must not bleed, rub off or fade. Yellowing board suggests acid and therefore should be replaced to prevent damage to the object. The object must be kept away from glazing materials, especially photographs; otherwise they may adhere to the glazing. This is easily rectified by the use of spacers. For preservation matting and framing, the use of non-adhesive attachments – such as acid-free tape hinging or polyester film corners or strips are used. There is no known pressure-sensitive adhesive suitable, therefore the use of dry mount and lamination is not appropriate.
Glazing should be only glass or acrylic sheets. Acrylic sheets are lighter and shatterproof, however, they develop a static charge and should not be used with dry, unfixed pastels, charcoals, soft pencil or any other powdery media.
Glass and acrylic can be bought with added UV filtering to reduce the damaging effects from UV. It should be noted that UV filtration does not eliminate the damage caused by visible light.
Picture framing materials should be either metal or wood. The material should be strong enough to maintain the weight of the object, matting, mounting, and glazing.
Avoid storing in basements, attic, or any other area with extreme temperatures and humidity. A cool, dry environment is best.
When hanging the framed object, keep out of direct sunlight and directly above working fireplaces and radiators.